MembershipMovement.org


GATHER & GIVE
Membership becoming Missional through the Local Church.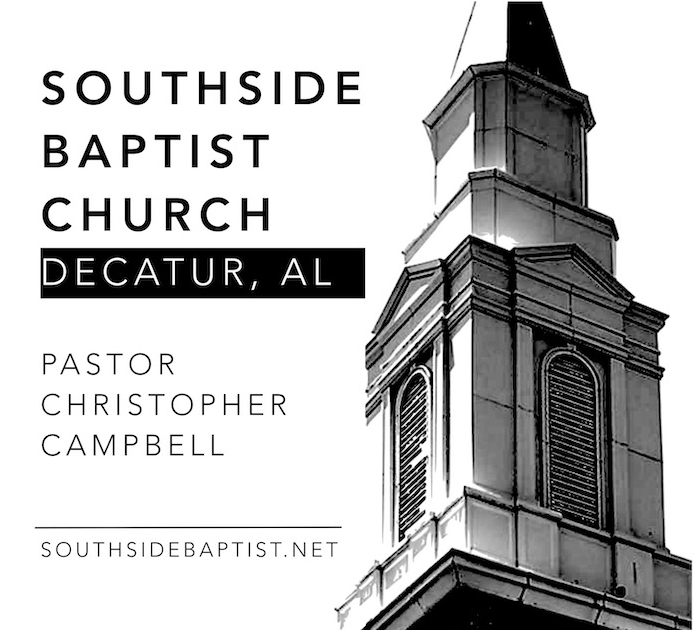 What is Church Membership?
Membership acknowledges what God has already done for you in Jesus Christ - He has made you a member of Christ's body, the Church! You become a needed contributor to a faith community with pastoral care, encouragement, teaching and accountability to strengthen your faith, equip you for ministry, and to send you out as a witness for Jesus in the world. If God is leading you, Southside needs you!
Next Step for Membership
As a body of members, we move together through a simple, prioritized process called a MEMBERSHIP MOVEMENT. This movement balances GATHERING (Inflow through Large & Small Groups) and GIVING (Outflow through Ministry & Mission).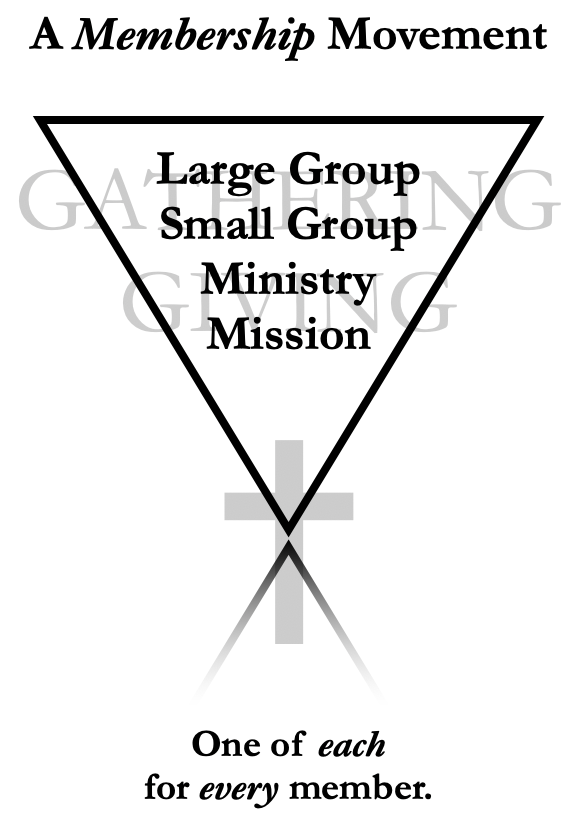 GATHERING
"Let us hold fast the confession of our hope without wavering, for he who promised is faithful. And let us consider how to stir up one another to love and good works, not neglecting to meet together, as is the habit of some, but encouraging one another, and all the more as you see the Day drawing near." (Hebrews 10:23-25, ESV)
LARGE GROUP
Step 1
Gathering with the saints in the worship of God as a large group congregation. Before doing anything else, Southside requires faithfulness to Large Group Gatherings. Saints and guests gather in the name of Jesus to hear God's Word proclaimed through preaching and song, and to witness God's word demonstrated through Communion, Baptism, and the corporate response of the Church of worship and obedience.
This is a visible starting place in the Membership Movement and the easiest, broadest step! Every member is expected to faithfully attend ONE Large Group Gathering every week. The primary gathering is each Lord's Day (Sundays), in the Sanctuary. Online gatherings are offered to remove barriers and include worshipers who are providentially hindered from attending in person.
SMALL GROUP
Step 2
Gathering with the saints in small group community. Small groups are simply smaller gatherings! A large group gathering is many as one. In a small group gathering, you become one among many, as one who is known and called by name. You are free to gather and give in more personal ways than what is possible in a corporate gathering. Small groups are "ministry incubators" affording you depth in relationships, study, and accountability. This is the place to discover, practice and have confirmed your spiritual gift for ministry!
Unless providentially hindered, every member is expected to faithfully participate in ONE Small Group Gathering regularly. This may be a Sunday School Class, a Church Bible Study, a Prayer Meeting or regular Breakfast with friends. Small Group Gatherings may change over time, but the point is that you are in a smaller community of people who know each other's names and stories, pray for one another, minister to one another, and even perform mission work together!
GIVING
"The point is this: whoever sows sparingly will also reap sparingly, and whoever sows bountifully will also reap bountifully. Each one must give as he has decided in his heart, not reluctantly or under compulsion, for God loves a cheerful giver. And God is able to make all grace abound to you, so that having all sufficiency in all things at all times, you may abound in every good work." (2 Corinthians 9:6-8, ESV)
MINISTRY
Step 3
Giving to the Lord and His Church through the work of ministry. Ministry is a work performed by the saints with an INWARD focus on serving the body of Christ, one to another, and building up the faith of Christ's Church (see Ephesians 4:11-12). Ministry generously gives in any and all ways with time, money, devotion and service unto the Lord.
Every member is expected to faithfully participate in at least ONE work of ministry. A starting place is through regular tithes and offerings, giving to God the first portion of what He has first given to you, in support of the local church. Read about the blessings of Generosity here.
Ministry is much more than financial support. Ministry employs a full range of spiritual gifts, given by God, for the local church (see Romans 12, Ephesians 4 and 1 Corinthians 12). One of the important duties of your Pastor is to equip YOU for ministry. This equipping occurs as you Gather in Large Groups and Small Groups and as you GIVE!
MISSION
Step 4
Giving to the Lord and His Church through mission. Mission is a work performed by the saints with an OUTWARD focus on saving the lost through witnessing and proclaiming the Gospel message of Jesus Christ. In Mission we give in any and all ways with time, money, sending and going unto the Lord (2 Corinthians 9:6-8).
Every member is expected to faithfully participate in at least ONE work of mission. This is a natural outflow of your love and service to God, being salt of the earth and light of the world. Mission may include the work of praying for the lost, witnessing, partnering with outreach organizations, giving financially and even going. Mission work is the Great Commission work of making disciples as you go, baptize and teach (Matthew 28:18-20).
Movement is assumed in the Great Commission (Matthew 28:16-20). When the Church as one body goes out on mission, exercising spiritual gifts and service in ministry to build up the saints and evangelize the lost, then small groups are formed that become larger groups of disciples.