MEMBERSHIP EXPECTATIONS
Simply put, this discipleship pathway expects every member of Southside to be actively engaged in ONE EACH of these four strategic and biblical movements!
GATHERING | Large Groups & Small Groups
Every member of Southside Baptist Church will GATHER with the saints in two ways, first in our Large Group Assembly (Sunday Morning Worship) and then in a Small Group Community (Sunday School, Bible Study, or another Small Group). In doing so, we benefit from the unique accountability and growth opportunities each gathering offers as we walk in faith together.
GIVING | Ministry & Mission
Also, every member of Southside will GIVE through Ministry (Inward Focus, using spiritual gifts and resources for the building up of the church), and then through Mission (Outward Focus, pulling all efforts, resources and support networks to focus on the intentional work of witnessing, evangelism and reproducing disciples of Jesus).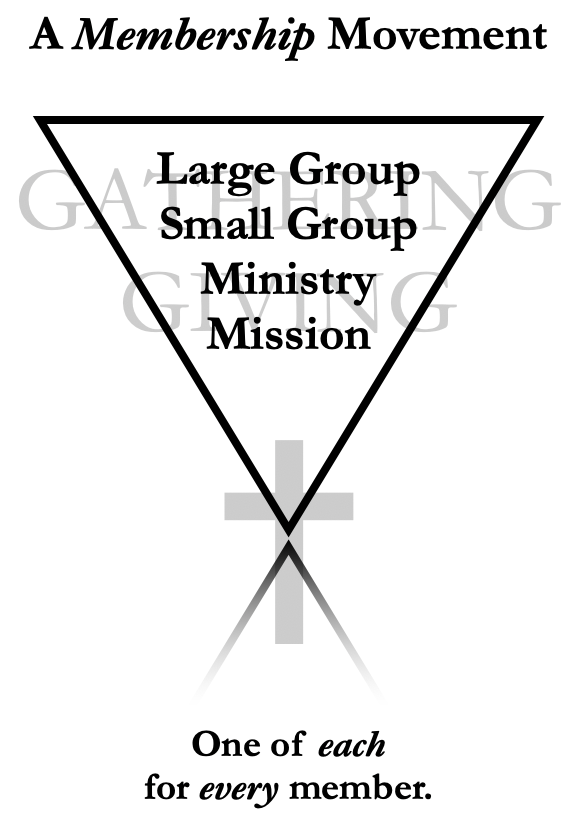 PASTORAL LEADERSHIP
Pastor Christopher is responsible for shepherding every member individually and collectively as a church through each step of this process so as to attain maturity in Christ, being equipped for the work of ministry and to experience the joy and fulfillment of being on mission for Jesus in any circumstance at any age!
PRIORITIES
Undergirding every effort is a whole-hearted dependence upon God in all things (FAITH), selfless generosity, and an unwavering commitment to God's word and prayer.