The Southside Sermons Podcast
A Preaching Resource
Pastor Christopher's sermons are published weekly on multiple podcast platforms for streaming or download. Each episode begins with a Scripture reference to aid in your search and Bible study. Subscribe or Follow on your preferred platform to receive new content downloaded automatically on your device each week. If you need help selecting a platform, try Spotify.
Sermons that last beyond Sunday!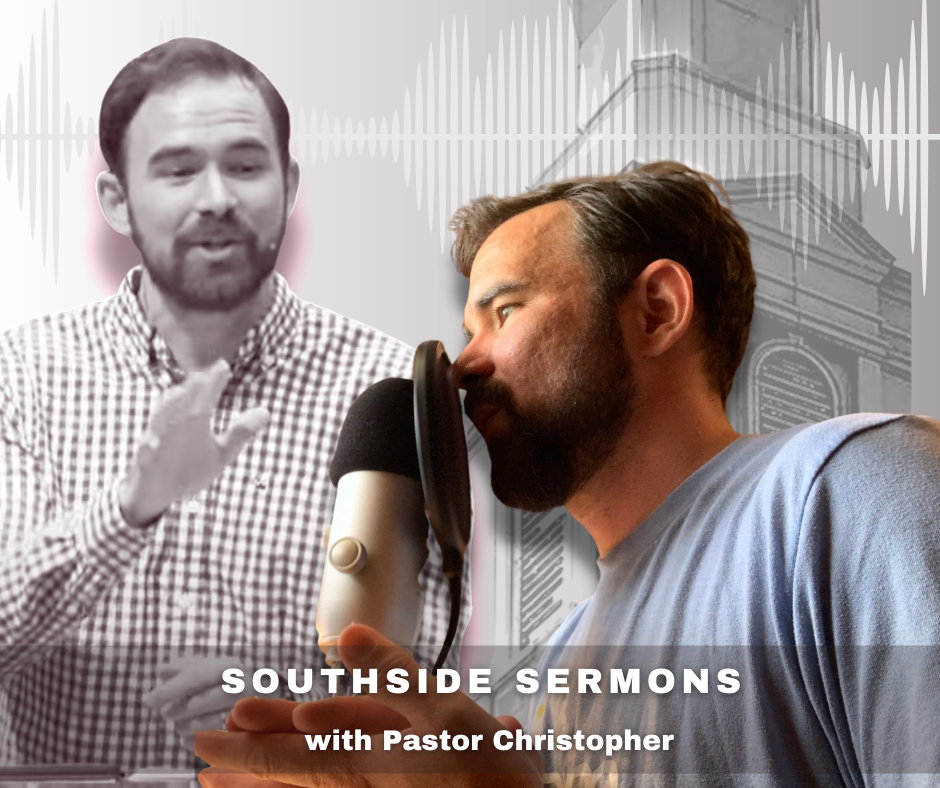 After the morning worship service, my Sunday work continues. I publish my manuscript, video and prepare the Southside Sermons Podcast. Why? I hope this work helps my congregation. I want them to have easy access to remember, digest, and dig deeper into what the Lord is speaking to our local church through His proclaimed Word. The Southside Sermons Podcast is available on multiple platforms. All sermons are titled with the Scripture reference first, and then a title is drawn from that text. I pray it helps you grow in the Lord during the week!
- Pastor Christopher
Follow, Subscribe and Listen to the Southside Sermons Podcast on your favorite platform.
Listen Now!