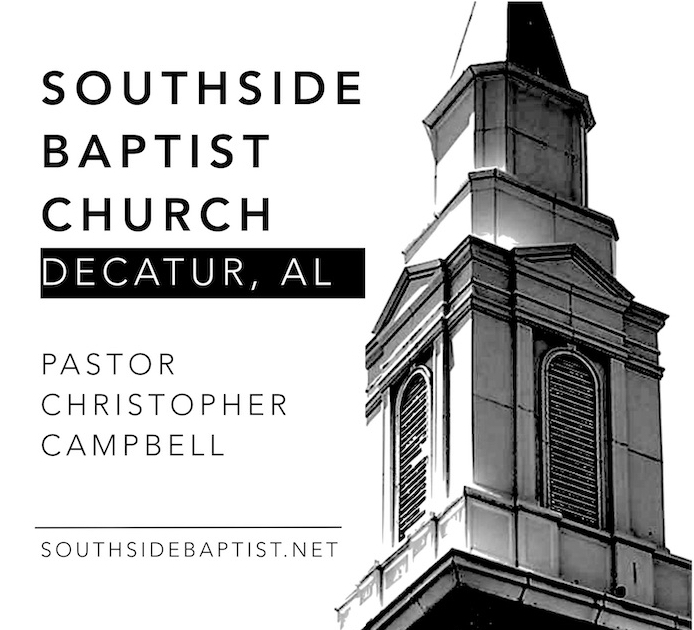 First-Fruit Offerings
People are glorifying God because of the generosity of your contribution. Thank you for advancing the Gospel through the local church!
Give Online
1 Corinthians: "To the Church"
1 Corinthians 9:1-27 | "Living By The Gospel." We are a people who love our rights! But is there ever a time when we should give them up? The apostle builds a strong defense for his rights as an apostle and preacher of the gospel of Christ. Rights that God even provides for him! Yet as this chapter unfolds, what he spends the first half building up, he lays down freely in love for the sake of that same gospel. Listen as the apostle talks about his rights, his reward, and his race.
Ways to Give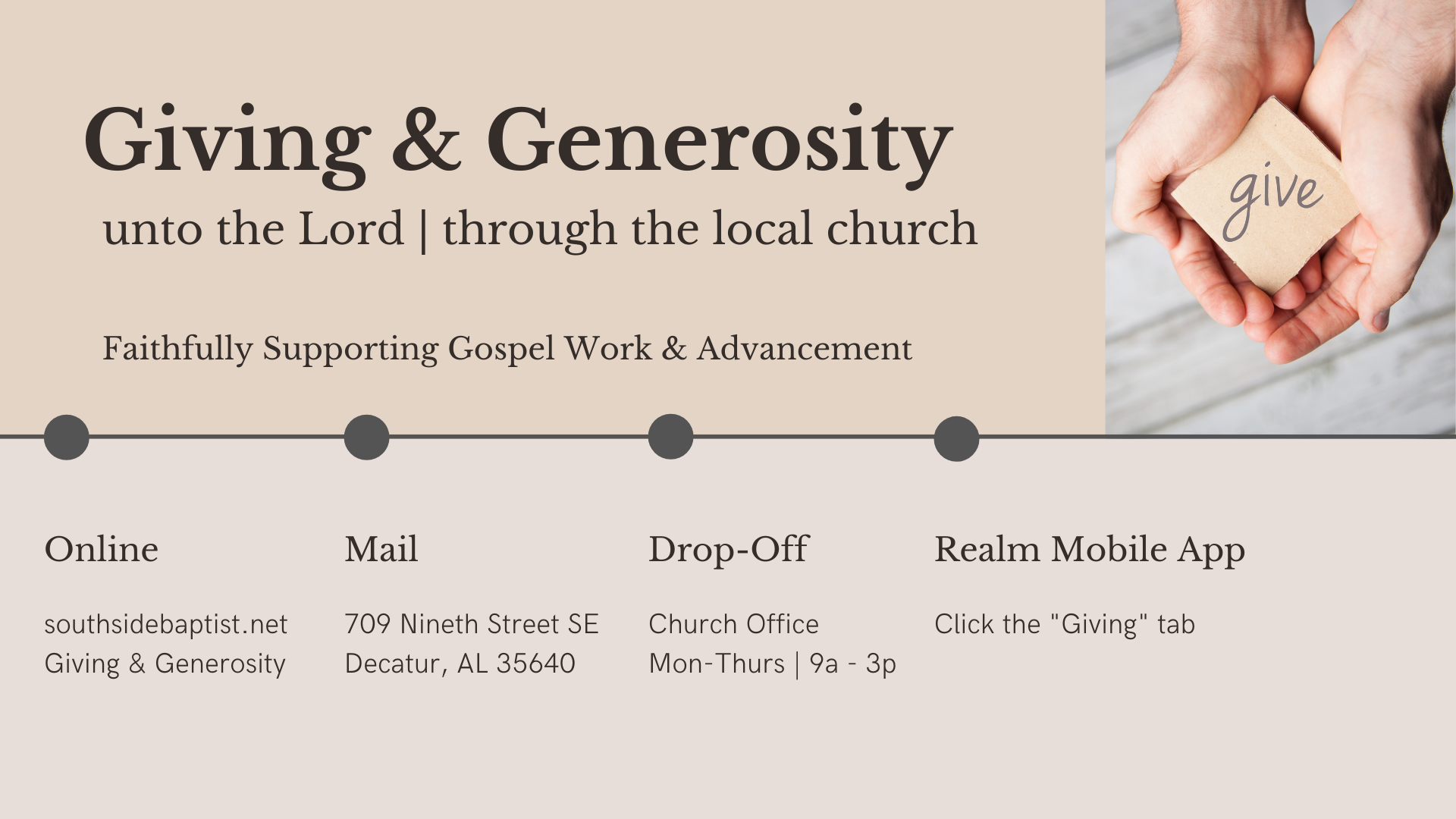 Through Your Giving -
God is placed first in your life. A portion of all received is given back to Him—first!
Gratitude is expressed to God for all He has graciously given.
Gospel ministry is supported among the local body of believers.
The saints are being equipped for ministry and mission.
Pastors are devoted to God's Word, prayer and the oversight of the local church.
A meeting space is maintained for gatherings, discipleship and sending out on mission.
Church members become witnesses that everything belongs to God.
Needs are cared for in the body of Christ.
Investments are made for eternity.
Faith is being passed on to future generations.
God's people invest where God invests, in Gospel advancement through His Church.
Your Gifts at Work
Worshipers do not give to a pastor, a program, or a vision — we give to God who oversees all! How is God moving Southside as a body of believers?
Membership Movement